The 2022 Subaru Love Promise Customer and Community Commitment Award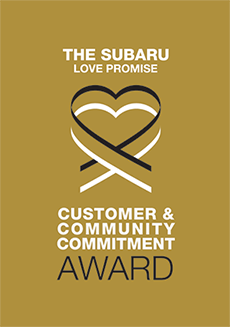 We've been nationally recognized for our dedication to our customers, our community, and the Subaru Love Promise.
We're honored to receive the 2022 Subaru Love Promise Customer and Community Commitment Award. This award nationally recognizes elite Subaru retailers who provide an exceptional customer experience at every interaction with Subaru. These retailers have also demonstrated an outstanding commitment to supporting passions and causes in their local communities in important areas such as the environment, community, health, education, and pets.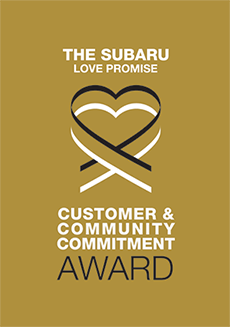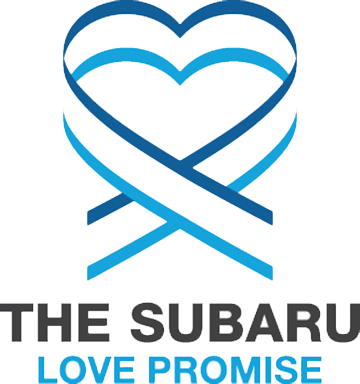 What is the Subaru Love Promise?
Subaru and our retailers believe in making the world a better place and the Subaru Love Promise is our vision of respecting all people. This is our commitment to show love and respect to our customers and to work to make a positive impact in the world.
How is Capital Subaru of Greenville dedicated locally to the Love Promise?
Our Love Promise can be seen in various partnerships with the Pitt County Animal Shelter as well as several local charities and community organizations. We're grateful for the opportunity, not only to be a part of our community, but to serve it as well.
Pitt County Animal Shelter, Humane Society of Eastern North Carolina
South Central High School
Winterville Police Dept, Greenville Police Dept., Pitt County Sheriffs Office
East Carolina Road Racing
Love Promise Stories from Capital Subaru of Greenville
Subaru and Capital Subaru of Greenville believe in making a positive impact on the communities in which we live and work. We uphold that belief through our Love Promise Community Commitment. Every month, we select inspiring stories from customers and partners from around our area who strive to support our collective commitment and feature them here
Capital Subaru Family - Alex R
Over the years I have purchased many vehicles in my life. Between talking with friends, watching the commercials, and many months of research, I decided to take a trip over to Capital Subaru in Greenville, NC and finally see what all the hype was about. Roughly 6 years and 5 Subaru's later, needless to say I was very pleased and have continuously been so with everyone at the dealership. From day 1, Sean Rouse has been my go to for each vehicle purchase and for any questions/information I need after. My first experience at Capital was by far the most customer friendly and personable experience I have ever had at any business. When I first stepped on to the lot with my wife, we were greeted by Sean who from the beginning was ready to help. At first introducing ourselves, we told him that we were not looking to purchase that day or potentially anytime soon. For most, that would discourage them from assisting any further. With Sean, he didn't hesitate at all to continue to show us everything we needed to know about the different models and safety features as if we had told him we were ready to buy that day. After an hour or so of test driving vehicles, we took all the information that was given and did some thinking. As a new customer to a brand, we were very pleased to see everything Sean informed us about on the lot was verified in our independent research (if anything Sean went into even more detail than the articles). After a week or so we reached back out to Sean with what we were looking to accomplish. Given our credit situation at the time we had some concerns about a few temporary blemishes that still showed. Once we had all the paperwork submitted and waiting a response, we were sadly informed that we could not get approved in our current situation. We thanked Sean for his hard work and started discussing what our next option would be. No more than a couple of days later, we received a call from Sean saying that he had been working on a couple options in the background for us and was able to get us approved on the vehicle we wanted!!! To wrap up a long story, the fact that he continued to fight for us even after we parted ways meant so much to my wife and I. From the beginning we felt like we were working with someone that was on our side and actually looking out for us every step of the way. Years later now with my wife, daughter, and of course myself all driving a Subaru, Sean has delivered a truly amazing experience throughout each one. The managers Wayne and Matt, as well as Chris in the service department have also been wonderful to work with to make sure my family and I continue to love our Subaru's and feel apart of the Capital Subaru Family!!
---
Making a difference at every event! - Shelby J
Capital Subaru of Greenville goes above and beyond for not only the Humane Society of Eastern Carolina but also for other animals in need in the area. We are very lucky to have such a wonderful organization in our community. At this year's Canine Crawl Capital Subaru of Greenville, not only was a presenting sponsor, but they also paid the adoption fee for any dogs adopted on that day. We can not thank Capital Subaru of Greenville enough for their continued support of finding outstanding homes for animals in need.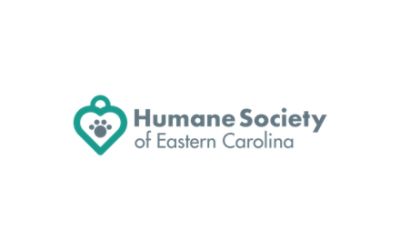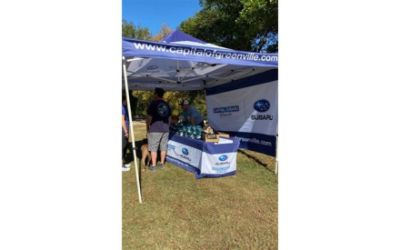 ---
Make a Dog's Day! - Humane Society of E
Capital Subaru of Greenville has done it again! They have always gone above and beyond for the Humane Society of Eastern, and this time is no different. We received a check for $6,100 thanks to the Make a Dog's Day campaign. We partnered with Capital Subaru of Greenville on this campaign to sponsor all the adoption fees for all animals adopted in October. This wonderful opportunity waived adoption fees for 18 cats and 29 dogs! We can not thank them enough for always helping the animals in need in Eastern NC!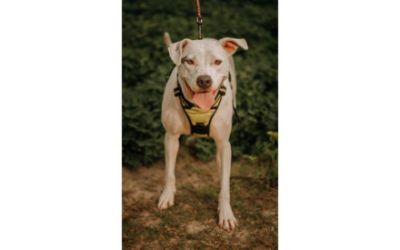 ---
Capital Subaru of Greenville Saves MANY LIVES! - Shelby J
I have been the Director of the Humane Society of Eastern Carolina for a few years now, and we have always partnered with Capital Subaru of Greenville. The staff at Capital Subaru of Greenville love their community and the animals in it. They go above and beyond to make sure to help us find loving homes for all the animals in our care. They donate money as well as their time in making the community a better place for all. They have come to many events that we have had supporting families with pets. We have had a few adoption events with them, as well. They do a lot for the animal community, and we are very thankful that their dedication has been a huge factor in us saving lives. Thank you, Capital Subaru of Greenville, for helping us help them!
---
Blankets for the Homeless - ken b
My name is Ken Baker and I am the director of Community Crossroads. We are the largest shelter for the homeless in Greenville, NC. Mr. Barbour from Capital Subaru of Greenville contacted me about the Loves to Care program and informed me his dealership had chosen us for blanket distribution. With Covid cases rising this couldn't have come at a better time because even though people are staying home our clients are rising especially with the weather getting colder. Donations have been down and the Subaru program was perfect. It takes a whole community to support us in what we offer and Capital Subaru of Greenville really stepped up. Thank you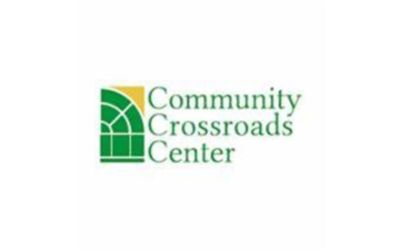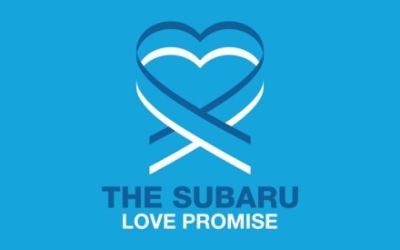 ---
Capital Subaru of Greenville LOVES PETS! - Mellanice M
Capital Subaru of Greenville partnered with The Humane Society of Eastern Carolina to help find forever homes for these lovable animals. The Humane Society of Eastern Carolina is a private non-profit 501c3 organization that provides temporary housing, feeding, and medical care to animals in need. Their mission is to serve as a safe haven for homeless and neglected pets until they find their forever home and to serve as a resource to the community. They were the perfect partner for Subaru Loves Pets, and for us here at Capital Subaru of Greenville to find these awesome animals forever homes. We hosted an event on Saturday 10/24/2020 from 10am until 3pm and were able to find 3 animals great forever homes. Any day a dog is adopted is a good day. To find 3 animals forever homes is an amazing day!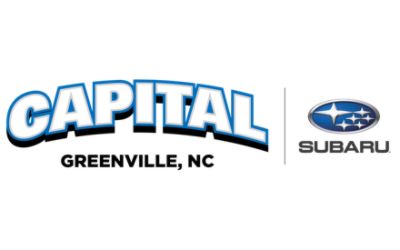 ---
Mountain Vacation - Russell S
In mid-August, I purchased a 2020 Outback Touring XT from Capital Subaru in Greenville, NC. In mid-September, we drove it to Blowing Rock, NC for a family vacation. The 2nd day there the rear glass shattered and collapsed into the vehicle. It is still a mystery as to what happened. I called service manager Ryan at Capital and explained my situation. He in turn spoke to sales manager Wayne Barbour who the next morning had them trailer a new Outback and deliver to me in Blowing Rock. That's a 5-hour trip one way! They loaded the damaged vehicle and returned to Greenville for repairs. Within a few days, the glass was replaced and ready for delivery. Subaru covered the entire experience through warranty. I've been in business myself for 39 years and take great pride in our customer service. Capital Subaru outdid themselves! Their customer service is off the charts! I highly recommend you look into purchasing a Subaru from Capital Subaru in Greenville, NC.
---
Service Experience - Paul R
Hi Wayne, I wanted to write and let you know that your team is super. (& the folks at Subaru America too). I have had my 2019 Forester at your place for the past month getting new parts put in as a result of a blown PCV valve. From the time the tow truck dropped it off to the time I picked up my car yesterday, the service department has been fantastic. They call me and let me know what's going on throughout the month. I bought my first Subaru at ABC Subaru and my current one at ABC Subaru the next one will be from you all. The service folks were awesome, and I think oddly the cherry on top of the service was, they wear masks. I was worried about people not wearing one. It was just a natural thing. I hope my car will be "OK" now, and I know if it's not, I have a new dealer I can call my Subaru dealer now. I always thought Raleigh was closer but you all are actually traffic free and convenient. Thanks, Paul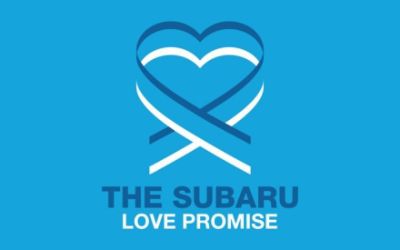 ---
Make a Dog's Day - Andy A
Subaru is proud to establish the first-ever National Make A Dog's Day October 22nd. As part of Subaru Loves Pets month, we're inviting all dog lovers to do something extra special for their furry best friends. Plus, Subaru will be focusing our efforts on helping the hardest-to-adopt shelter Dogs –those with special needs-find homes. Get ready to fall in love withThe Underdogs. #MakeADogsDay Meet Gabi! Gabi has been at the Humane Society of NWGA (Northwest Georgia) for seven years. If you asked the volunteers to pick their favorite animal at the shelter, Gabi would win hands down. She does not do well with dogs or cats so must be the only animal in an adult only family. She loves people and will bond very quickly to you. Gabi would make someone a great companion. She is waiting patiently for her forever home. If you have room in your heart and your home for this sweet girl then please fill out an adoption application, highlight and right click this link: https://hsnwga.org/adoption/application-for-adoption/?fbclid=IwAR2Ie18p6U3ryKi-niIuIZFTd-waD98xrySl7IJmiRBXE239WP7dpODubiU #MakeADogsDay #SubaruLovesPets #TheUnderdogs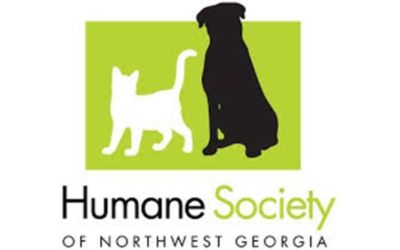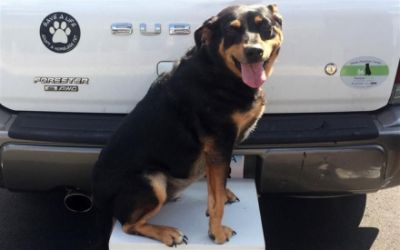 ---
Share the Love Humane Society of Eastern Carolina - Martina C
The Humane Society of Eastern Carolina (HSEC) could not be more pleased to be the recipients of the 2018 Subaru Share the Love Campaign. The very generous check for $22, 289 was beyond any expectations we had for this year. We coordinated the check presentation with the start of our 2019 Fluff and Puff Dog Wash series which we traditionally start at Capital Subaru each year. This took place April 20, 2019 from 10-12, and we made $700 washing dogs, which was excellent for a day before Easter. The check has been earmarked to start a fund to either renovate or add an additional building(s) (the Board are weighing both options as to which is best for a long-term option) to allow us to save more dogs and cats from area shelters thus reducing the euthanasia rate. Our current facility hampers our efforts to save more and this $22K+ is a great starting amount. It may take a few years to get enough funding but as a 501c3 non-profit, we also have other things to pay for such as meds, vaccinations, spays/neuters, emergency vet fees, employee salaries. So, to have money to designate strictly to a building fund is a luxury for us.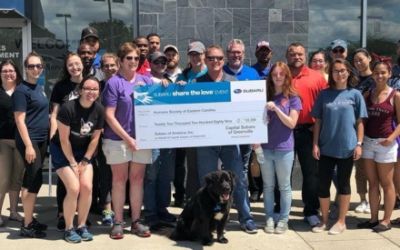 ---